Pinjaze Hair Hat ,healthy and beautiful hair show !
 (Click on the picture to jump to purchase)
Do you have these problems?
Excessive hot hair dye hair,The hair is very fragile and easy to break, Hair tends to dry and split ends, The hair has no luster, Using the expensive hair membrane hair quality is still very bad.
Don't worry, now solve all the above with the Pnjaze hair cap.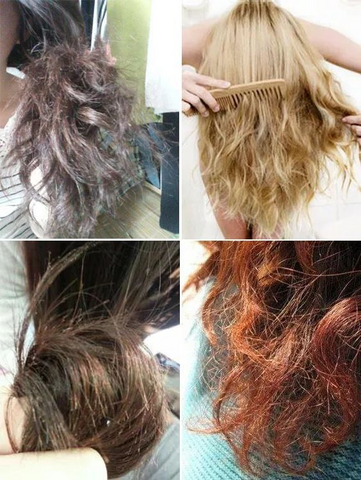 Elegant show hair all day, humanized design does not block the face.Hair care is safe, and you can do SPA at home.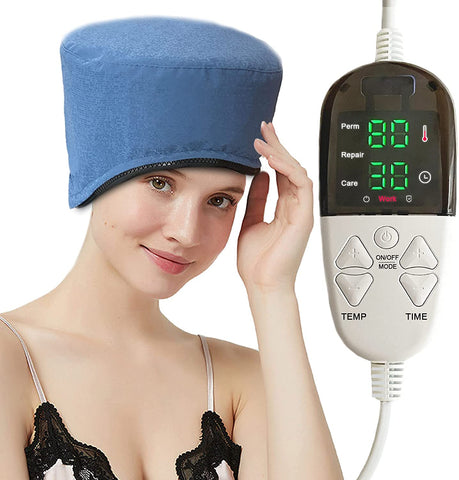 Intelligent digital LCD screen, the temperature of 37-80℃ free adjustment, the timing function of automatic power off, three modes for adjustment.For 15 minutes a day, her hair shines.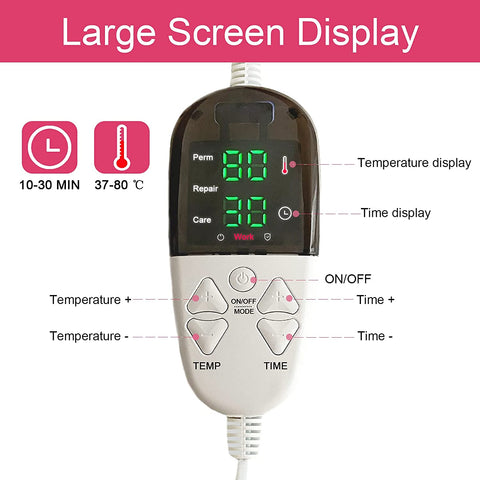 Hair hat features
(1)Safety setting: the circuit adopts the dual protection of automatic constant temperature and high temperature disconnection, the double protection of PVC internal bile, waterproof leather fabric and delicate process, and the thickened power line is safer and more assured (2) The overall heating automatic constant temperature, with better effect, safe and reliable, easy to uniform heat heating, is not only conducive to uniform nutrition infiltration and absorption by the hair and scalp, but also need not worry about high temperature damage the hair. (3) The interior and exterior cover removable zipper design is more convenient to remove and clean, the elastic and contraction rope is randomly adjusted and more intimate, and the appearance design is simple and beautiful Small and light.(4)easy to carry and use.
Hair to hair hair hair used
Wash your hair with a shampoo without protection. 2. Apply the hair film and massage the hair separately with your fingers to make the hair film go deep into the root of the hair. 3. Wear a bath cap to cover all your hair and bring a hair cap. 4. Put the plug into the power supply and use the hair cap for about 15 minutes. When the room temperature is low in winter, you can plug in the power supply first, so as to make it warm and then more comfortable to use. 5. Take off the hair cap after 15-20 minutes of use, and the plug must be removed after use. 6. Remove your hair cap and rinse your hair with warm water.Through heating can play the role of removing blood stasis, after the use of your hair is more smooth, elegant, the face presents a healthy luster, let a person look like a new look. 7. Finally, dry your hair by daily methods.                                                                  

Before nursing: hair scales open, hair silk nutrition loss

Nursing: the hair scales are gradually closed

after nursing: lock the hair root nutrition and hair moisture                             
---