---
---
Pinjaze electrical crystallite microneedle beauty pen was designed according to standard of professional beauty salon. Pinjaze combined its advantage on electric field with suggestion from consultant to manufacture the product by crystallite technology and microneedle technology.
Advantages of crystallite microneedle pen are:
Effective improvement after first use.
Short healing time without long term damage.
High absorption rate for skin.
No infection due to disposable needles.
Wide available range for all kinds of skin.
Wide adjustable length of needles.
Faster than manual instrument.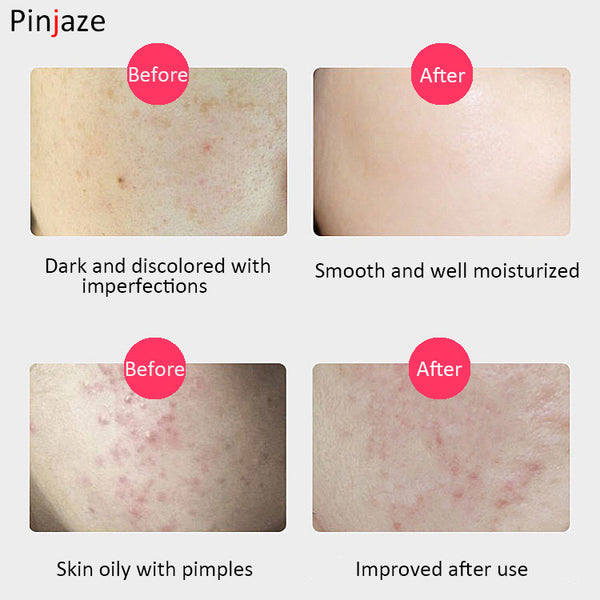 Let's find our attractive, shiny and beautiful appearance back, together!
Specification:
Name: Pinjaze electrical crystallite microneedle beauty pen
Needle length: 0-2.2 (mm)
Needle type: crystallite microneedle pads
Power from: USB charge
Battery: 350 mA
Voltage: DC 5V
Battery working time: 2 hours
Levels: 3 levels adjustable
Measurements: 184* 22* 22 (mm)
Package list:
1* Instrument
1* Instruction
1* USB charge cable

Logistics Policy
Our logistics policy in EU, UK, USA, IND and MX is free charge to delivery, which is cost effective for our customer.
After Sales: Warranty for 2 years (native after sales service available)
Why Pinjaze
Our brand Pinjaze is devoted to beauty&slimming field for more than decade, suggested and supported by professional PHD doctors of skin care and wellness. We invited the doctors once per month for learning suggestions of products choosing, providing and revising to keep the profession of our brand. For customer experience, we maintain warranty of products for 2 years and charge free to delivery in some area. We are confidence that we can be your best choice.
---