---
---
Pinjaze thermal RF collagen rejuvenation beauty machine applies unique mesh segmented radio frequency technology, which forms a mesh energy on the epidermis and transmits it to the dermis. The grid enables segmented radio frequency energy to be evenly distributed on the skin surface to avoid local burns caused by uneven energy.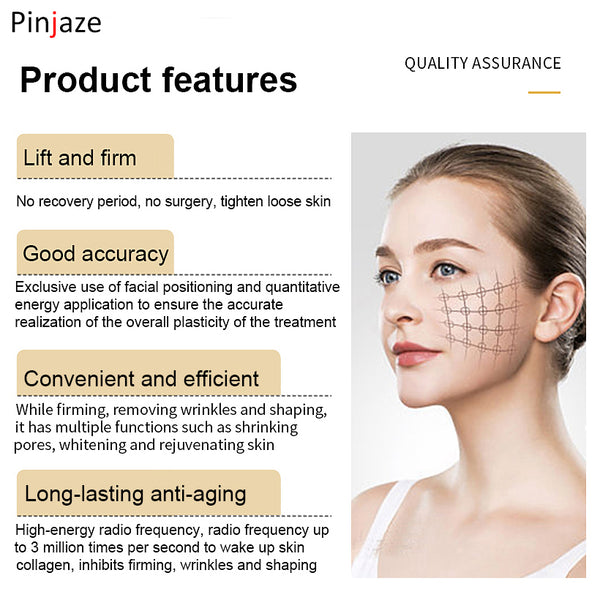 The energy is distributed on the face in the form of mesh segments and grid s to ensure:
Skincare at all times.
Collagen regeneration and stimulation fully and comprehensively.
Firming effect maximum achievement by dermis.
Tightening subcutaneous tissues.
Prominent contour creation.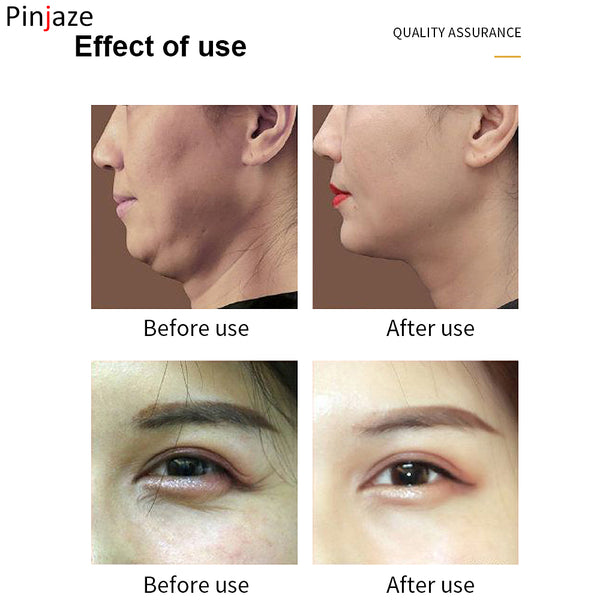 Let's find our attractive, shiny and beautiful appearance back, together!
Specification:
Name: Thermal RF collagen rejuvenation beauty machine
Box size: 33*10*26 (cm)
Measurements: 23*23*8 (cm)
packing list
1 *Instrument
1 *Power cable
1 *Probe 22.5 cm
1 *Probe 15cm
1 *Probe 10cm
1 *Box

Logistics Policy
Our logistics policy in EU, UK, USA, IND and MX is free charge to delivery, which is cost effective for our customer.
After Sales: Warranty for 2 years (native after sales service available)
Why Pinjaze
Our brand Pinjaze is devoted to beauty&slimming field for more than decade, suggested and supported by professional PHD doctors of skin care and wellness. We invited the doctors once per month for learning suggestions of products choosing, providing and revising to keep the profession of our brand. For customer experience, we maintain warranty of products for 2 years and charge free to delivery in some area. We are confidence that we can be your best choice.
---